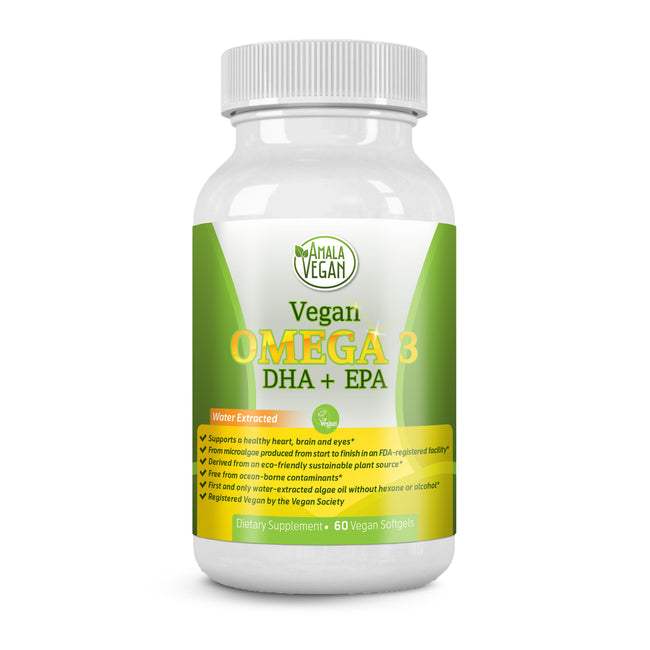 Good Stuff
Easy to swallow, works as advertised, arrived on time, very happy with it!
Yay for vegan DHA & EPA!
Working good so far. They do taste a bit fishy going down, but no aftertaste or burping after. I sometimes just swallow them with tea or juice to avoid the taste. It's hard to find a Vegan Omega 3 with DHA and EPA that doesn't have a lot of other unnecessary vitamins or ingredients. From my research, these seem like the best on the market in this price range. Would definitely recommend!
Easy to swallow. Easy open bottle. Will buy again
Just what I've been looking for. Easy to swallow. No bad taste. Great price. Easy open bottle.
Great!
These are by far the cheapest vegan Omega 3 supplements! I also love that they're a small business that reaches out to their customers. Before I went vegan I used to pop omega 3 capsules because I liked the taste (I realize that that sounds pretty disgusting, haha) but I can't attest to how these taste inside because I've been swallowing them like an adult. :)
Solid product
The follow up with the recipe book was a nice touch.